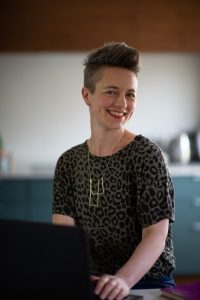 Would you like to reduce bloating in your tummy?
Do you want to find a diet that doesn't leave you undoing the button on your jeans after meals?
Do you feel:
Bloated after eating
Tired and sluggish, lacking in energy
Confused about what to eat to help you feel better?
Maybe you worry about going out to eat with friends, or you are starting to trial cutting foods out of your diet to find your triggers.
Feeling bloated and uncomfortable can really impact your enjoyment of eating. It can also dent your confidence if you don't feel comfortable in your clothes.
Get my guide to reducing belly bloating with 7 tricks and tips I use with my nutrition coaching clients all the time. 
I'm Anna Mapson from Goodness Me Nutrition
Registered Nutritional Therapist mBANT CNHC and creator of the 7 Day Gut Reset
I will help you find a diet that supports good gut health and helps you achieve your health goals.
1:1 Nutrition Coaching – My programmes are designed to support you to make dietary and lifestyle changes and keep you accountable either over 4-6 weeks or 3-4 months so we work closely together.
When you book a consultation with me you'll get all you need to make changes to your diet.
Online 7 Day Gut Reset – healthy 7 day meal plan PLUS daily educational videos and emails to teach you to care for your digestion. In just one week previous attendees have found huge improvements to their bloating, mood, snacking habits and sleep.  7 Day Gut Reset home page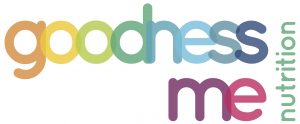 Sorry, we couldn't find any posts. Please try a different search.
Get in Touch for a Consultation
We will discuss potential treatment plans for varying conditions during your consultation, and steps you can take to help improve these.